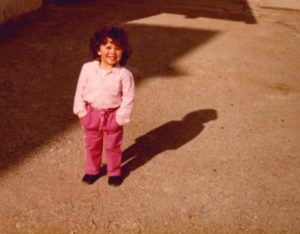 Francesca was born in Palmanova (UD) on 3rd May, 1981. Eldest daughter in a family of vintners of well-set traditions, she grew with the teachings of a rural culture were work and land represent the keystones around which everything evolved.
After high school she started university, but her interests drove her towards other directions; that is how she started being involved in the activities of our family, becoming our ambassador and promoter.
In 2002, all of a sudden, she passed away. However, the mark of her strong personality, that guided her choices and interests during those intense 21 years, still remains.
A sporty person with a passion for travelling, she always demonstrated a great sensitivity which, regardless of her young age, made her conscious of social problems. Her artistic flair shined through everything she touched, was it visual arts, architecture or music.
These values that we inherited from Francesca are the main features of the Foundation named after her.
Mamma, Papà, Federica